Ticket Information
Dates:
Saturday, July 16, 2016

Where:
Sanborn Square Park
72 N. Federal Highway
Downtown Boca Raton
Tickets:
VIP ADMISSION
6 PM to 10 PM

GENERAL ADMISSION
7 PM to 10 PM

5th Annual Boca Burger Battle

A Grilling Affair!
Saturday, July 16th, 2016

6 PM to 10 PM
After last year's huge success, we'll again close down Federal Highway from Palmetto Park Rd to NE 2nd St.
Follow Boca Burger Battle on Facebook to stay up to date...

Not only is the excitement rising, the BBQ Grills are getting ready to fire up for the 5th Annual Celebration of the Boca Burger Battle Competition on Saturday, July 16th in Sanborn Square Park in downtown Boca Raton. The hand-picked team of Top Chefs are incredibly adventurous at creating secret recipes as preparations for the Boca Burger Battle, A Grilling Affair! returns again for the fifth year.

This year we are featuring these Battle Contenders from these South Florida Cities;
Boca Raton is featuring Morton's Steak House, Shake Shack, M.E.A.T. Eatery & Taproom, Zinburger and Saquella Cafe
Coconut Creek is featuring BRGR Stop
Deerfield Beach is featuring Tucker Duke's Lunchbox and their new Boca location
Delray Beach is featuring Salt 7, The New Vegan, Cabo Flats, Deck 84 and Burt & Max's
Fort Lauderdale is featuring Bite Gastrotruck
Greenacres is featuring Munchie's Snack Shack
Hollywood is featuring Atlas Meat-Free Delicatessen
Sweetwater is featuring 109 Burger Joint

Each hand-picked chef will create their grilling masterpieces and will present them to a prestige table of Grill Master Judge's which includes a few well known "burger conneseuirs" like Rey De La Osa, Chief Grill Master Team Captain from Publix Aprons Cooking School, Jamie Frankel from Burgers by the Beach and his new blog Floridian Beer Society, Jan Norris from JanNorris.com, Alex Callegari from The Firefighter Foodie, Rob Adler from Weekend Broward, Commissioner Robert S Weinroth from City of Boca Raton. The Grill Master Judges will judge each contenders burger and will award the winning titles of Best Grill Master and Best Alternative Grill Master while the guests vote with their wooden chip for "People's Choice" and will determine the champion to hold the title as the Best Boca Burger. Defending 2015 Champions M.E.A.T. Eatery and Taproom, will be back to defend their 2015 Champion for Judges pick for "Best Grill Master", The New Vegan, will be back to defend their 2015 Judge's pick for "Best Alternative Grill Master" and Tucker Duke's Lunchbox will be back to defend their 2015 People's Choice pick for "Best Boca Burger". The Sizzling Summer Festival is held in Sanborn Square Park and along Federal Highway in downtown Boca Raton near the intersection of Palmetto Park Road and Federal Highway. Please visit the Location page to see where the Will Call Entrance is located.

This community event with its "Backyard BBQ" theme not only showcases some of the best beef and alternative burgers that can be found, but also has an array of summer food tasting stations sampling gourmet food items. You can quench your thirst with a variety of craft beers and wines. Be sure to visit our new Wine Store on your way out and receive Special Discounts on wine by the bottle and by the case!

Portion of proceeds from the Boca Burger Battle benefit PROPEL, www.PropelYourFuture.org, People Reaching Out to Provide Education and Leadership, a 501c3 Non Profit Organization located in Boca Raton. PROPEL's goal is to address the needs of youth and be a catalyst for change, one life at a time. They offer weekly programming and special events in the areas of arts, education and recreation to best forward the future of our youth.

The Boca Burger Battle is presented by WineEvents.com, and produced by south Florida event production company BocaRaton.com & The BITES! Network, which also produces the Boca Raton Wine and Food Festival.

General Admission tickets are $50 per person and VIP tickets are Pre-Sale $75 / Regular $125 per person. VIP ticket holders receive unlimited food and drink tastings and enjoy early bird entry at 6 PM instead of 7 PM. Burger Battle GA Guests will enjoy entry at 7 PM and three drink tickets and unlimited food tastings. This is a 21 + year old event from 6 pm to 10 pm, No Pets PLEASE. Event is Rain or Shine! So, no refunds Battle Fans... You can purchase Tickets Online or call 561.338.7594.

We're looking forward to seeing you at A Grilling Affair!
---
BURGER BATTLE VIDEO:
---
Live Performances by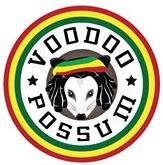 What do you get when you take some of the very best touring and recording reggae musicians and front them with a country singer from Nashville? Country-Reggae fusion??? HELL, Yeah!!! Mon… Think UB40…with a twang! Country classics & Southern standards, all played to authentic reggae riddims. Songs by Johnny Cash, Willie Nelson, Charlie Daniels, Merle Haggard, Lynyrd Skynyrd and more…songs known by just about everyone, but played reggae-style. Playing festivals and shows in South Florida and as far away as Nashville and Austin, Texas, VOODOO POSSUM explodes on stage with a sound that is novel and unique, yet familiar at the same time. VOODOO POSSUM recently beat out 20 finalists in a fan voting contest to play Austin Reggae Festival in Austin, Texas, April 15-17, 2016. Honored to be considered amongst reggae bands from London, Ivory Coast, Rwanda, Dominica, Namibia, Montreal, Israel, across the USA and of course, Kingston, Jamaica, VOODOO POSSUM won the competition against award-winning reggae bands (including a Grammy winner) which have traversed the globe touring the planet and receiving radio airplay worldwide. 20 bands from 9 countries and 4 continents and VOODOO POSSUM won the fan voting competition. VOODOO POSSUM is the new little band that could and is HOT! No doubt the uniqueness of their country-reggae fusion sound led to VOODOO POSSUM gathering the most fan votes and receiving the coveted invitation to play in Austin, Texas, the Live Music Capitol of the World and home to both the SXSW (South by Southwest) Music Festival and the Austin City Limits Music Festival. VOODOO POSSUM has played before thousands at the Colors of the Caribbean Festival in Hollywood, FL at the Deerfield Beach Wine & Food Festival and the Boca Raton Burger Festival. Plus solo shows such as at The Arts Park at Young Circle for the City of Hollywood, and at honky tonks and juke joints in and around Nashville, TN…Music City USA. Currently, Roscoe, the front man / lead singer from Nashville who arranges the country songs reggae-style and the band are cutting tracks at the legendary reggae band Inner Circle's Circle House Studios in North Miami ("Bad boys, bad boys…whatcha gonna do?"). The CD is expected to be released late May. With Jamaican reggae musicians who have toured and recorded with reggae and dancehall greats such as Sean Paul, Yellowman, Freddie McGregor, Sly and Robbie, Marcia Griffiths and Ki-Mani Marley, and the smooth country vocals of Roscoe, VOODOO POSSUM's sound is always authentic reggae riddims…with a twang! If an audience likes reggae music, they will like VOODOO POSSUM. If an audience likes classic country music, they will like VOODOO POSSUM. If an audience likes country classics and they like reggae music…they will love VOODOO POSSUM! Country Reggae fusion??? HELL, Yeah!!! Mon…

More information can be found on VOODOO-POSSUM
The Big City Dogs are a Fort Lauderdale based four piece Classic Rock and Blues Band performing throughout south Florida, paying "Tribute" to many of the great bands of the 60's through the 90's. The "Dogs" have enjoyed stages at large city concerts, private and corporate events, casino's, church festivals as well as sports bars and upscale clubs. The Big City Dogs consist of four seasoned professional lead singers with dynamic vocal arrangements and solid musical abilities, giving your audience variety, engaging them in singing and dancing, promising them a great time. Just think! You can hear many of your favorite "Classic Rock Hits" from bands such as: The Rolling Stones, The Eagles, Joe Crocker, The Doobie Brothers, Pink Floyd, Tom Petty and the Heartbreakers, Stevie Ray Vaughan, The Beatles, ZZ Top, Journey, Lynyrd Skynyrd, Bad Company and many more all in one night! We even cover some great Country hits too! The Big City Dogs Band works hard assuring a true rendition of many popular classic rock hits that everyone knows and loves. Band Members; Rick Smith: Lead Guitar, Vocals; John Crockett: Bass Guitar, Vocals; Geo Bouza: Drums, Vocals and Carlos Cano: Keyboard Guitar, Vocals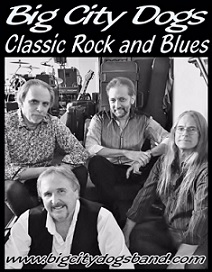 ---
TAKE A BITE AND JOIN THE BATTLE!
---
2015 BURGER BATTLE WINNERS:
Judge's Pick
for
"Best Grill Master"
went to:
1st Place - M.E.A.T. Eatery and Taproom
2nd Place -
Salt 7
3rd Place -
Bite Gastrotruck
Judge's Pick
for
"Best Alternative Grill Master"
went to:
1st Place -
The New Vegan
People's Choice Award
for
"Best Boca Burger"
went to:
1st Place - Tucker Duke's Lunchbox
2nd Place -
M.E.A.T. Eatery and Taproom
3rd Place -
Bite Gastrotruck
2014 BURGER BATTLE WINNERS:
Judge's Pick
for
"Best Grill Master"
went to:
1st Place - Salt 7
2nd Place -
Bite Gastrotruck
3rd Place -
Red's Backwoods BBQ
Judge's Pick
for
"Best Alternative Grill Master"
went to:
1st Place -
Green Spot Kitchen
People's Choice Award
for
"Best Boca Burger"
went to:
1st Place - Tucker Duke's Lunchbox
2nd Place -
Bite Gastrotruck
3rd Place -
Benny's on the Beach
2013 BURGER BATTLE WINNERS:
Judge's Pick
for
Best Grill Master
went to:
1st place -
Bite Gastrotruck
2nd place -
Potions In Motion
3rd place -
Shake Shack
Judge's Pick
for
Best Alternative Grill Master
went to:
1st place -
4th Generation
People's Choice
for
Best Boca Burger
went to:
1st place -
Morton's Steakhouse
2nd place -
Rebel House
3rd place -
Potions In Motion
2012 BURGER BATTLE WINNERS:
Judge's Pick
for
Best Grill Master
went to:
1st place -
Rebel House
2nd place -
Gimme A Burger
3rd place -
Big Joe's Burgers & Wings
Judge's Pick
for
Best Alternative Grill Master
went to:
1st place -
The English Tap & Beer Garden
2nd place -
4th Generation
3rd place -
Irie Spice
People's Choice
for
Best Boca Burger
went to:
1st place -
Rebel House
2nd place -
Super Dave's Diner
3rd place -
Red's Backwood BBQ
---
Upcoming 2016 South Florida Festivals

Pre-Sale Tickets Now On Sale...click logo to Purchase Tickets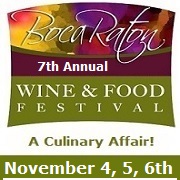 The 7th Annual Boca Raton Wine and Food Festival, A Culinary Affair! is taking place at Florida Atlantic University (FAU) in November 4, 5, 6th, 2016. Pre-Sale Tickets are now on sale at BocaRatonWineandFoodFestival.com